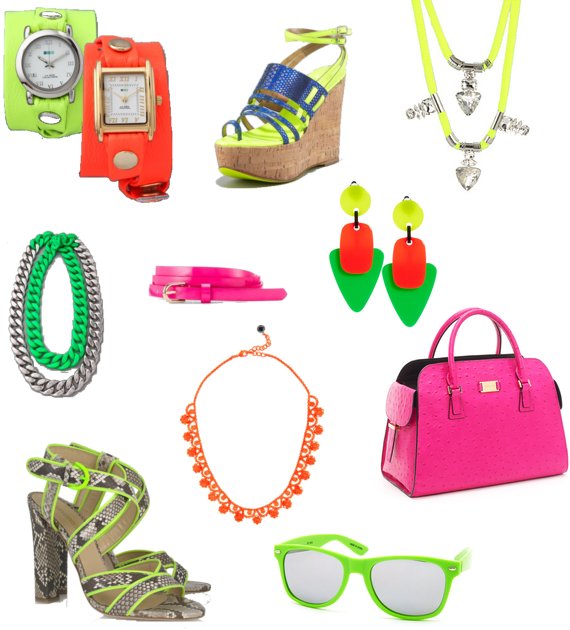 If you noticed an absence of posts in the recent months, its because Fashion Funhouse Emporium is changing.
The new blog will be accessories and jewelry focused with occasional clothing, but only to help you show off your new adornments. Why? Because in my past five years as a market editor and stylist, while ive seen some beautiful clothing, it's been the jewelry, bags and shoes that seem to complete the outfits and hold my attention.
Stay tuned for a new name, a new link and features on new accessories, along with names you know. I want to interview accessory designers, tell you what I love and more!!
In the meantime, check out this neon trend inspired accessory feature.